No Win No Fee Lawyers TAC Claims
At Galbally & O'Bryan, we understand that transport accidents and resulting trauma can cause stress and difficulty in your life. The compensation you receive from a TAC claim can greatly help pay for medical bills and provide some financial security especially if you cannot work.
We believe you should have access to the legal system regardless of your financial position and to help reduce your burden we provide a No Win No Fee agreement for most of our TAC Claims cases.
What is a No Win No Fee agreement?
In a "No Win No Fee" cost agreement, a lawyer agrees with the client not to charge any fees for their services unless and until the client "wins" their case. The lawyer agrees to take the risk that the case might be "lost" – and if this happens, the lawyer does not charge any service fees. The client agrees to pay the lawyer if the case succeeds out of the money recovered from the other party.
Why choose Galbally & O'Bryan as your TAC claims lawyer?
Galbally & O'Bryan are one of Victoria's leading TAC claims and compensation law firms and each personal injury case is managed by a partner of the firm to provide comprehensive, ethical and high quality legal services. Our approach is to provide clear, easy to follow advice to help you maximise your TAC compensation entitlement including lump sum compensation if eligible. Furthermore, our fees are likely to be lower than many of our competitors because we are efficient, have low overheads and our experience results in fast resolution rates of TAC claims.
TAC Claims and compensation lawyers practicing in our office
At Galbally & O'Bryan we offer personal service. Your case will be looked after by partner Nicholas O'Bryan who is experienced and an expert in TAC Claims.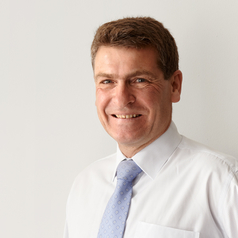 Nicholas O'Bryan
Nicholas is a partner in the firm's Personal Injury practice. He attends all the firm's offices and offers free telephone advice and a free first consultation if he can help you.
Call Nick O'Bryan on 03.9200.2533 or email him at nobryan@galballyobryan.com.au to discuss your TAC claim.