Personal Injury
Nobody should suffer from personal injury at work or in a motor vehicle accident  as the result of others.
At Galbally & O'Bryan we understand that injury claims are stressful and that the compensation you receive has a direct impact on your financial security.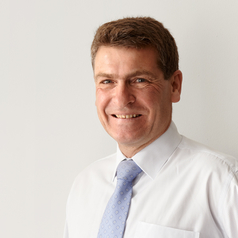 Managing Partner Nicholas O'Bryan is an expert in Injury Law and takes a personal interest in every claim. Nick has successfully resolved thousands of claims of varying complexity including claims related to transport and car accident injury, WorkCover, public liability and medical negligence.
Here are a few reasons to choose Galbally & O'Bryan:
Experts in Personal Injury Claims;
Have a good track record in successfully resolving personal injury claims including WorkCover claims and TAC claims;
Take the time to understand your case;
We will communicate in an understandable way;
Help you get the maximum compensation you deserve;
Offer 'no win – no charge' arrangements in most injury compensation cases;
Offer free telephone advice and if we can help you we offer a free first consultation before you make a decision to engage our services.
We work to maximise your compensation entitlement and to resolve your claim as quickly as possible in a cost effective manner.
We have on staff a medically trained lawyer which is a significant advantage when contesting medical issues linked to entitlements.
Call Nick O'Bryan on (03) 9200.2533 or email him at nobryan@galballyobryan.com.au to discuss your personal injury claim.
Galbally and O'Bryan ..Because Injury is Personal
'No win – no charge'
We provide access to legal assistance regardless of your financial position and generally act on a 'no win – no charge' basis. We offer free initial phone advice and, if we think we can help you, a free first consultation.
Our Personal Injury lawyers are available to provide advice.
We are located in Melbourne, Dandenong and Pakenham. 
The information on this website is of a general nature only and may not reflect recent changes to certain areas of law. It should not be relied upon as a substitute for discussing your situation with a qualified legal practitioner. Contact us for more information.