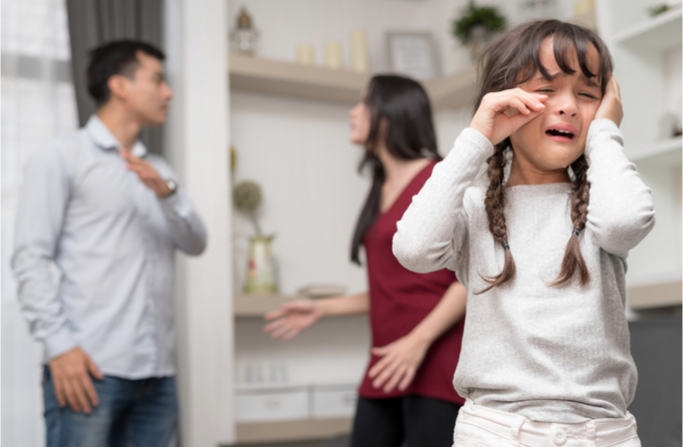 Fighting Family Violence in the Home : The Impact of Family Violence on the Practice of Criminal Law in the State of Victoria
A Royal Commission into Family Violence was established as a result of concerns about the prevalence of family violence in Australia. The report, handed down by the Commissioners in March 2016, has had a significant impact on the way accused people are dealt with in the criminal justice system.
The role of a criminal solicitor is to ensure that people are properly represented. At Galbally & O'Bryan, we have expert criminal lawyers who are acutely aware of the changes in legislation relating to family violence.
Galbally & O'Bryan have practiced in criminal law for well over 70 years. Paul Galbally, Peter Ward and Cathy O'Bryan regularly appear in court and deal with these matters with considerable expertise. Initially, our task is to refer people to specialist agencies; these agencies deal with counselling, and specialist programs designed to assist people who are pleading guilty to such offences. The agencies include men's behavioural programs, anger management, drug and alcohol counselling services and psychologists. The courts are greatly assisted by reports from these agencies, as they assist the courts in determining the best outcome for alleged offenders.
Structure of Courts in Family Violence
The Magistrates' Court has established specialised divisions to handle family violence cases. Magistrates have undertaken specialised training in order to deal with the very complex issues associated with family violence. A fast-tracking system has been put in place to ensure that cases are dealt with efficiently and with a focus to assist all parties involved in the process.
At Galbally & O'Bryan, we have the necessary expertise and training to handle these cases professionally. Our criminal lawyers are well informed of the relevant legislation governing this area. One of the main pieces of law dealing with this area is the Family Violence Protection Act 2008 (Vic). The salient aspects of the Act require intensive knowledge. I refer specifically to the following:
1. Breaches of Safety Notices (sections 37 & 37A of the Act);
2. Breaches of Intervention Orders (sections 123 & 123A of the Act); and
3. Persistent Breaches of both Safety Notices and relevant Orders (section 125A).
Bail Act Amendments
The Bail Act has recently been amended. Amongst the amendments, implications for accused people charged with offences involving family violence are encompassed in the changes. Specifically, section 4H and 4I direct the court to consider the release of an accused on bail in relation to this area. Further, schedules 1 and 2 place the onus on an accused to show either the existence of exceptional circumstances, or induce compelling reasons as to why an accused should be released on bail. Specifically, schedule 2 deals with charges pertaining to a number of family violence offences. The offences referred to below require the accused to demonstrate compelling reasons as to why they ought to be released pending the determination of their hearing. The following list gives examples of some of the charges where the onus is on the accused to demonstrate compelling reasons as to why they should be released:
Threat to kill;
Stalking where there is a finding of guilt or conviction in the preceding 10 years;
Where the accused has used or threatend the use of violence;
Offences contrary to section 125A (1) Family Violence Protection Act 2008 which specifically stipulate people charged with a persistent breach of family violence; and
When an accused is on bail for a schedule 2 offence pertaining to family violence and is charged with committing an offence whilst on bail, in that circumstance, the accused is called upon to demonstrate exceptional circumstances as to why they should be released on bail.
Solicitors practising in this area must have comprehensive knowledge of these changes to the Bail Act. Referral to agencies mentioned above is often an essential step in preparing for bail applications. The courts significantly concentrate on the issue of risk assessment, and thus the tendering of specialised reports can assist the court to show that the accused has a reduced risk of reoffending.
It is necessary for solicitors to work with their clients and families to deal with problems endured by accused people when faced with charges in this area. For example, issues such as drug addiction, alcohol abuse and depression often need to be addressed. It is the aim of lawyers at Galbally & O'Bryan to not only deal with the pressing legal issues, but to assist clients in the hope that they will resolve their conflicts, and avoid any further contact with the criminal justice system.
Galbally & O'Bryan have three offices in Melbourne CBD, Dandenong and Pakenham. We represent people throughout the whole of Victoria and even interstate. We operate a 24 hours, seven days a week service, and are available to assist you at any time.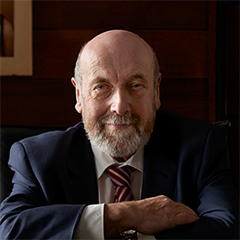 Peter Ward
Partner
Accredited Criminal Law Specialist