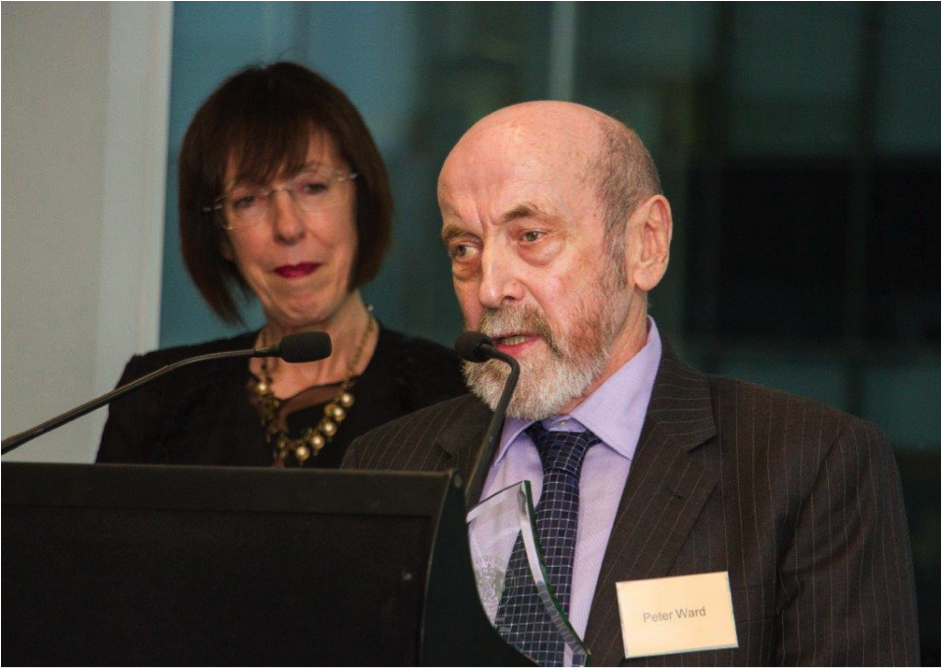 Mr. Peter Ward Wins Best Achievement Awards in Law at the inaugural Inspire Awards® 2016
Galbally and O'Bryan would like to congratulate Mr. Peter Ward on becoming the joint inaugural recipient of The Inspire Awards® 2016.
The Chief Justice Marilyn Warren presented the Chief Justice's Best Achievement Awards in Law to Mr. Peter Ward at the inaugural The Inspire Awards® 2016.
The Inspire Awards® is an initiative of Funds in Court, a division of the Supreme Court, is Victorian based and recognises a person who identifies with a disability, 18 years of age or older, is peer based and of whom is well respected in their field of work or interest and in their community. Funds in Court strategic adviser Miranda Bain confirms the awards recognise the major contribution of people across many fields including medicine, the law, policing, visual arts, performing arts. journalism and the disability advocacy.
The Chief Justice Marilyn Warren introduced Mr. Peter Ward as a person who had been practising as a criminal lawyer since 1976 and for 40 years and has practised solely in criminal law. He has been an accredited criminal law specialist since 1995 and a committee member of the Criminal Law Advisory Committee. For many years he was on the board of the Royal Institute for the Blind. Peter's greatest contribution to the criminal law and legal professional generally is his mentoring of young lawyers.
The award was jointly shared by Ms. Fiona Smith, a public interest lawyer with vast experience across the public, human rights, business, and health, welfare and community sectors and who had been involved with Yooralla and the Victorian Equal Opportunity and Human Rights Commission.
The Chief Justice said that all the nominations were excellent but the two successful nominations stood out due to their outstanding contribution to their profession.
Congratulations Peter !.