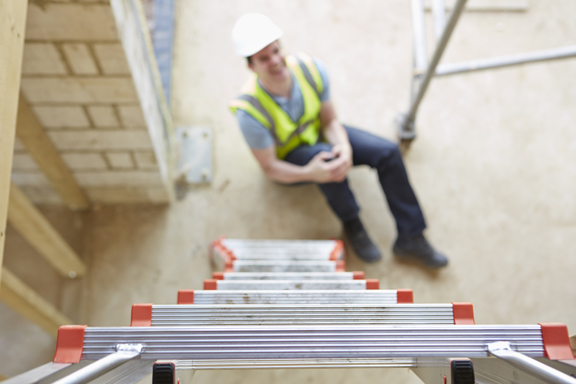 What to look for when choosing a personal injury lawyer
Why choosing the right personal injury lawyer is important
Choosing the right personal injury lawyer can be daunting, particularly if you have never had any dealings with the law. It may however be the most important decision you make.
The right choice will give you the best chance of getting a good result and minimise your legal costs by avoiding unnecessary work which can occur when inexperienced lawyers are engaged.
With over 30 years experience in personal injury law, with expertise in Workcover, TAC, Medical Negligence and Public Liability claims, I have had the opportunity of observing the qualities of the most effective personal injury lawyers.
Traits of a good personal injury lawyer
Look for expertise based on experience. Ideally, your lawyer should practice solely in the personal injury area.
A good lawyer should be accessible and reliable. Lawyers are inherently busy people, and while it is not always possible to take a phone call immediately a good lawyer will always return a call as soon as possible and not delegate this task to their legal assistant.
Clear and understandable communication is vital. Injury can cause considerable stress, which is added to when having to deal with the legal complexity of an injury compensation claim. A good injury lawyer should be able to provide understandable advice and outline a clear management plan for your matter including the likely time frame to conclusion.
A good lawyer should be a good listener and gives you the opportunity to ask questions and have things explained. Advice should be put in writing so you have a record of what was discussed. Your lawyer's communication should be honest and realistic.
Your lawyer should be caring, treat you with dignity and work with you to achieve the best outcome possible. You should feel comfortable and have confidence in your lawyer's ability.
Before engaging a lawyer I think it important that you have an opportunity to speak or meet without cost or obligation to see if the lawyer is right for you and to obtain an accurate estimate in relation to legal fees. Most firms offer 'No Win-No Fee' arrangements, but be careful - they are not all the same.
Our process for personal injury compensation at Galbally & O'Bryan
At our firm, I respond to all contacts personally and will generally call the person to discuss their matter. If possible, I will provide some preliminary advice at no cost. Unlike some larger firms, you do not speak to someone at a call centre or a junior lawyer.
If I can help I will offer a free appointment to meet with you at either our Melbourne, Dandenong or Pakenham office without cost or obligation to further assess your case. You may bring to that appointment any documents in your possession relevant to the matter for me to read and explain.
Following the first free appointment if I think I can help I will provide a preliminary letter of advice at no cost and written information about our "no win - no charge" arrangement that might apply if we were retained.
With your permission I can write to the relevant injury compensation insurer (eg: TAC or the Victorian WorkCover Authority claims agent) to obtain medical reports and other documents to assist me to further advise on your compensation rights and entitlements, and outline a proposed management plan.
Once I have obtained documents from the insurer, I can arrange a second meeting with you at no cost to provide further advice.
See our services for more information on personal injury claims and to contact Nick O'Bryan.